Things to Do in the Region
The area from Lyon to Avignon is dense with vineyards, but there are so many more reasons to come to this beautiful part of France.
For many food lovers, Lyon is the gastronomic heart of the country. The city is full of places to eat, from the bistro-like "bouchons", serving traditional, hearty (and very porky) fare to the 3 Michelin-starred finery of Paul Bocuse. Similarly-starred Troisgros and Pic lie to the west and south of Lyon respectively.
One hardly suffers nearer Avignon with a range of 1 and 2 star and "bib" restaurants to pick from in addition to a wealth of more humble (but often delicious) restaurants and bistros.
For those who like do their own cooking, the food markets of the Rhône are hard to beat. Even small towns have open air food markets at least once a week where you can stock up on the freshest seasonal fruit and vegetables and local specialities like goats' cheeses and, in the south, single estate olive oil can be bought directly from the producer. In winter, the village of Richerenches holds one of France's largest weekly truffle markets.
If you need to offset all those calories, there are fantastic opportunities for outdoor exercise. The long distance GR4 and GR9 hiking paths pass through the region and the area is brilliantly served by marked, shorter distance walks lasting anything from an hour to a day. Those of you looking for a specialist walking holiday might like to look at the www.rustictrails.co.uk website. Based in the beautiful Drôme valley, Rustic Trails is ideally situated for our "Hidden Gems" tour.
Cycling routes (including off-road) are equally well signposted, but the most famous ride must be that up and over Mont Ventoux in the tyre tracks of the Tour de France riders. Just remember, however, that Mont Ventoux is almost 2,000m high (around 6,300ft) and, in summer especially, not to be tackled lightly. In winter, on the other hand, the top of Ventoux can have enough snow to open the ski runs.
If you want proper skiing then it's better to head for the Alps, but even they are close enough to the Rhône vineyards that one could easily cover both in the same winter holiday.
For scenery there is the abundant natural beauty of the countryside, with olive groves and lavender fields sitting alongside vineyards; the dramatic hills and mountains of the Vercours and the pre-Alps; the river gorges of the Ardeche (down which you can raft or canoe) and so much more.
Lyon, Vaison-la-Romaine, Orange, Nîmes and Arles all have Roman theatres (and in the case of Vaison, many other roman remains besides), while the magnificently preserved 2,000 year old Pont du Gard bridge is a UNESCO World Heritage site. Slightly less old, but nonetheless beautiful, there are many picturesque towns and villages to explore - Gordes, Roussillon, l'Ile sur la Sorgue, Séguret and Mirmande to name but a few. L'Ile sur la Sorgue also has an almost unbelievable number of antique shops.
If you are of a more artistic bent, Provence has wonderful strong sunshine, which is why artists like Cézanne and Van Gogh loved the region. You might not have their skill, but you can always share the same sun.
Which leads us on to a quick word about the weather. It tends to be very hot in summer, especially so once you get south of Montelimar, with plenty of days where the temperature hits 35°C (97°F) and more in the shade. For many people the hotter the better. But the weather is often just as beautiful and slightly cooler outside of the July-August high season (and you may find that travel and accommodation are cheaper).
Mid-September, harvest time, is often still very hot, but April, May and late September are often delightful. March and late October are cooler, as you would expect, but often still t-shirt weather. November to February, the locals wrap up warm even on the many days when the sky is clear blue and the sun is shining brightly. The vines are dormant now but, in many ways, this is perfect time to visit if wine is your priority.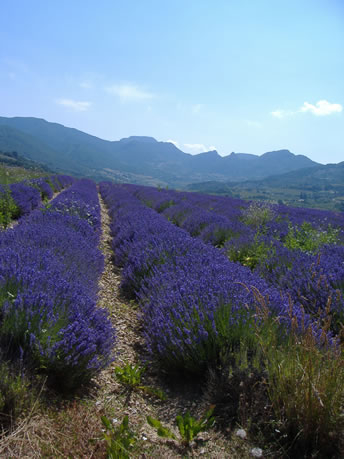 A lavender field in june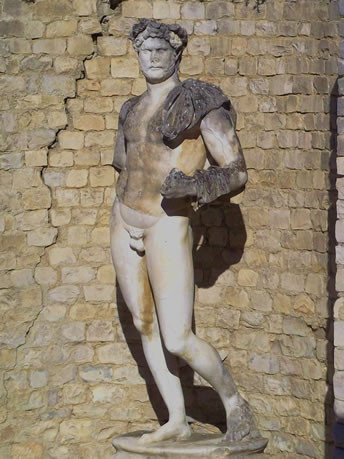 Roman remains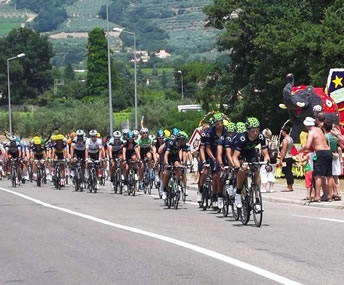 The Tour de France cycle race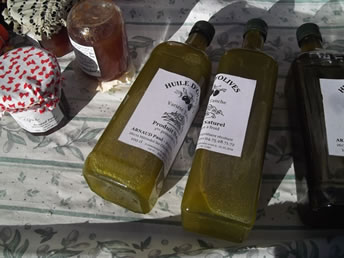 Local artisanal olive oil in the market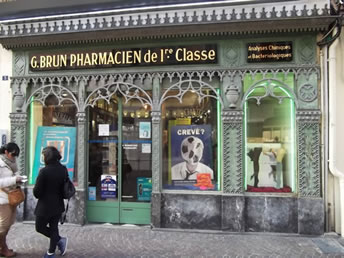 There are lots of ornate shop fronts in Montélimar's old town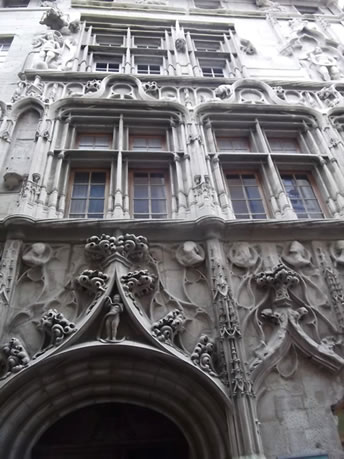 The historic centre of Valence